Our philosophy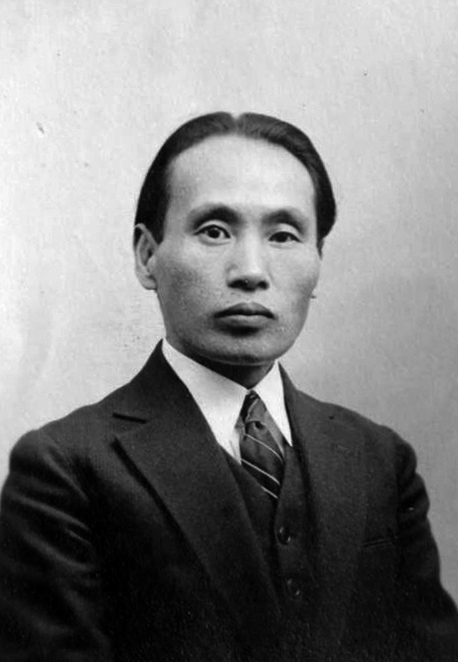 Shinshindo was founded in Kyoto by Mr. Hitoshi Tsuzuki and Mrs. Hana Tsuzuki in 1913. It is said that Hitoshi Tsuzuki, who was a Christian studying under a Christian educator Kanzo Uchimura, started Shinshindo, by saying, "Serve God and people through baking." Mr. and Mrs. Tsuzuki were passionate in making bread popular as Japan's new ideal staple food for a new age, with an ambition to contribute to a healthy and rich dietary life for Japanese people.
"Serve God and people through baking." We still value and live up to those words as the corporate philosophy of Shinshindo.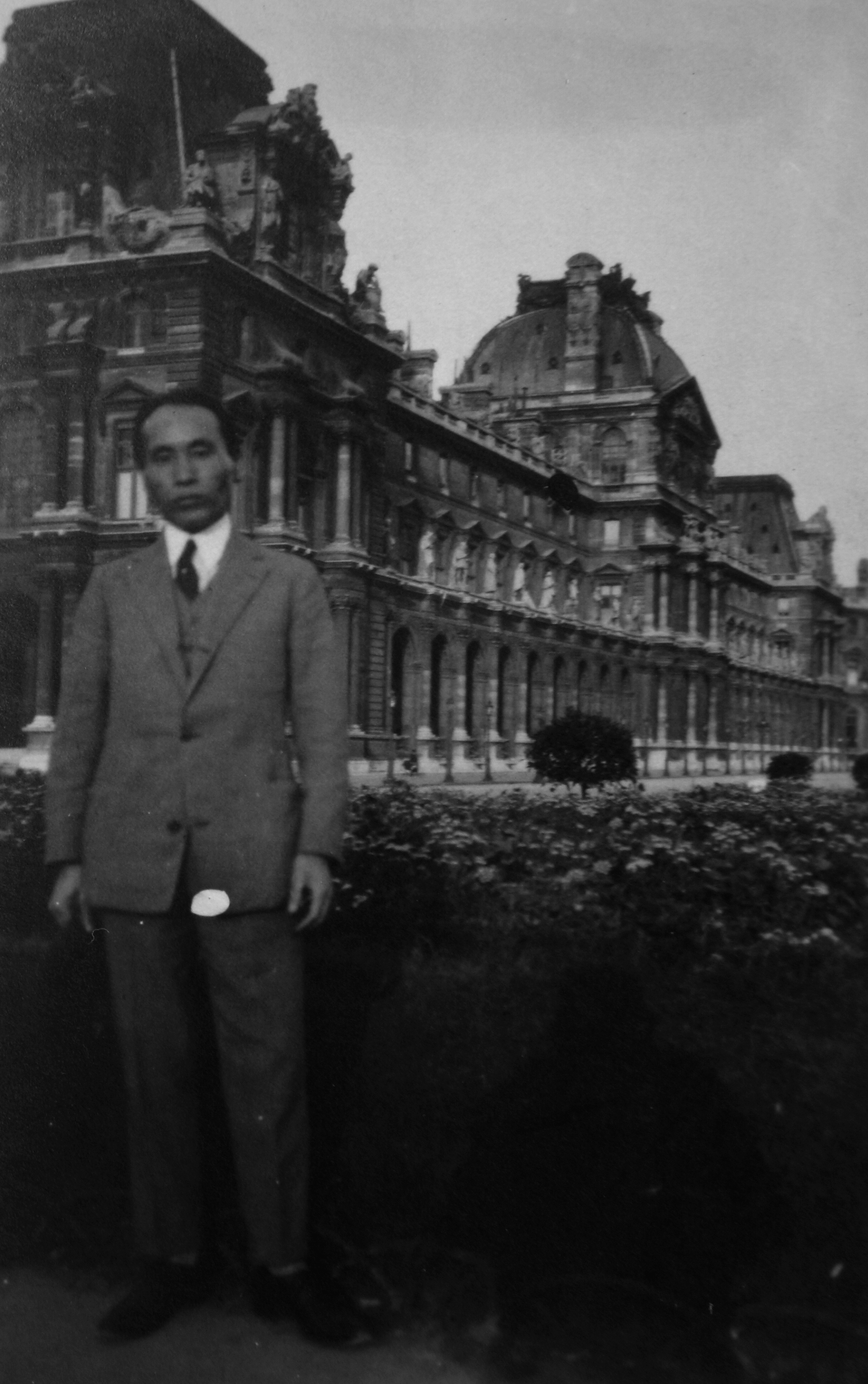 Hitoshi Tsuzuki, the founder of Shinshindo, is also known as the first Japanese baker to visit France.
In 1924, Hitoshi was greatly fascinated by the French bread he encountered in Paris at the end of a two-month voyage by sea. He traveled extensively across Europe for nearly two years and enthusiastically learned all he could about making authentic bread. After returning home to Japan, he dedicated himself wholly to making authentic French bread. Before long, Shinshindo's French bread came to gain popularity among cultural and intellectual circles in Kyoto, and Shinshindo started to sell its French bread to hotels and restaurants. This is the story of how Shinshindo established its position as the premier bakery in Kyoto, where Japanese traditional culture still lives.
Following in the footsteps of the founder who ventured to France in pursuit of authentic bread, we also always aim to offer the food culture of France with our own authentic taste that goes beyond any taste from the home country of France.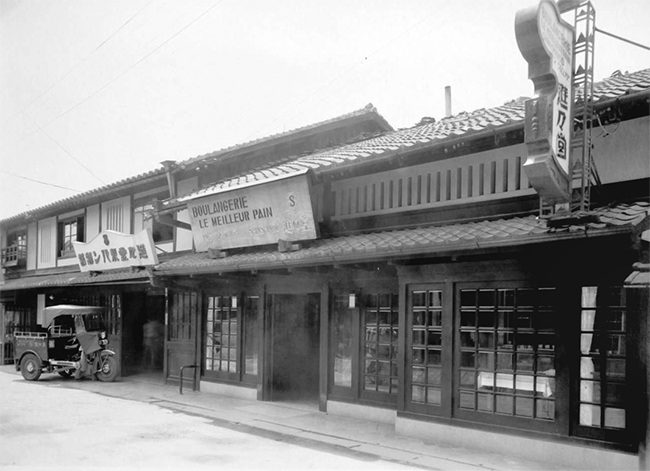 The deliciousness of baked bread is greatly influenced by the climate and conditions of flour that change from day to day.
What is indispensable in realizing the exquisite deliciousness of bread is the careful selection of ingredients and process and the technique of professional bakers who can perceive subtle changes and differences.
We, at Shinshindo, aspire to be artisans in the making of delicious bread. Shinshindo requires our bread-making staff - from our newest staff to those with years of experience -, to constantly refine their skills and build up their knowledge each day.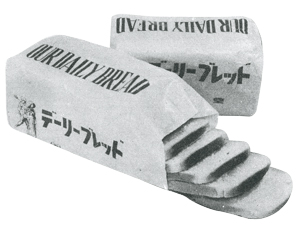 There is one more thing that we, at Shinshindo, are proud of. Although not widely known, Shinshindo was the first bakery to sell sliced and wrapped loaves of bread in Japan.
Born in 1952, this epoch-making product was Japan's first sliced and wrapped bread named "Daily Bread," quoting the passage "Give us this day our daily bread" from the New Testament "The Lord's Prayer." The name was given with a prayer: "May our bread be blessed by God and serve in health and well-being of human kind."
To contribute to a rich and healthy dietary life for people through bread making as a staple food,
and to continue to thoroughly aspire to make delicious, authentic bread.
These wishes that continue to faithfully live in Shinshindo's 100 year history still remain as an important milestone for us at Shinshindo.